It seems that once you hit the age of about 23, everything around you starts moving at a pace you never thought was possible, People are getting into relationships, others are getting married, and each time you log into your Facebook 3 more people have babies.
All you can ask yourself is, "what about me?"
It's a realization you have when it's too late. It's 7 pm on a Friday, you're texting your crew and you get replies like, "It's date night, can't" or "We can't find a sitter." How did this happen? How is it possible that the people you share the best memories with are now in a stage of life you can't quite relate to yet?
Well, what about you? You have all this free time now and you just don't know what to do with yourself. Facebook and Instagram get old quick, and you've hit your max of Drake one-liners to tweet. You just didn't think all those couples would make it through cuffing season – but they did.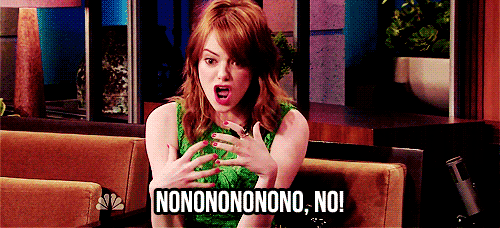 No one likes to be left behind but you can't help how you feel – you're that single friend left behind. There's no manual to get through this part of life, and it's a club that no one speaks about. Point is it's real and it exists. I would know, I was in that position for too long if you ask me. So how do you get through it?
Let's be real. Let's be sound in our decision-making. Let's not make a fool of ourselves.
1. Don't Join Tinder
Just don't. It's one of those things that you can laugh about with your close friends and homies, but in reality its pretty whack. I'm sorry – actually I'm not. I'm doing you a favor by telling you this.
Let's paint this clear picture: You're lonely. You're so lonely that you want a possible new flame and you want it quick. You want to double date. You join the mobile dating app – only you realize you got rejected more times in a minute than the amount of breaths you took.
Yeah, Tinder was a great idea. (Sike!) You're setting yourself up my friend. Let's save Tinder as a last, last, last resort. Besides, no one wants to end up on the tinder nightmare Instagram as a sad screenshot. (I have a guilty pleasure of laughing at all those screenshots)
2. Stop Referring To Yourself As The Third-Wheel
It's no secret that you are but there's no need to announce it. If your friend and their significant other ask to hang, just hang. Having that reminder of not having a partner sucks – but hey! You never know, maybe you'll have fun. Perhaps the biggest piece of advice in this situation is to stop moping around about being single. Yes, your friends care, but then again no one really cares. No one likes a debbie downer so just sit tight and eat your popcorn, will ya? At least you're not watching the movie alone. Count your blessings.
3. It's A Great Time To Connect With Old Friends
Give Netflix a breather and actually socialize. Your soul mate isn't going to miraculously appear on the couch in the middle of Mad Men – You actually have to go out and meet people. Call up friends you haven't seen in a while. You never know what doors can open from catching up – and you my friend need some doors to open.
There are more ways to know what's going on in a person's life other than social media. One is called having a conversation. You're not the third wheel if you hang out with other third wheels.
4. Travel
DO IT! Some of the best memories are made in new cities around people you've never met. Change your perspective, try new foods, and learn about new cultures. Traveling doesn't necessarily mean going abroad. It means getting out of your everyday bubble and going somewhere new.
Now you can actually feel confident about those Instagram posts you make. No need to fake how cool your life is – it's actually cool now! Everybody envies a traveler. Who knows, maybe you'll get over 20 likes this time!
5. Don't Go Wiz Khalifa On Us
People that have a ridiculous amount of money can do whatever they please – you cannot. Entertainers tend to make us believe we can do whatever we want. Well, we technically CAN but there's the possibility of looking stupid in the process.
Example:
Wiz in magazine with purple hair=cool
You at Denny's with purple hair= absolutely not cool
Get it? Got it? Good. Point is this: Go for something new in your appearance. Go for something that makes you feel good and that you can actually pull off. However, you haven't hit your mid-life crisis yet – save some of that crazy for later.
6. Keep It Chill
Stay cool. Life is only as good as you make it. Enjoy this awkward stage of being that third wheel, and make it fun. There's nothing wrong with it and you can actually learn a lot from those around you in ways you never thought possible. Point is to not be referred to as 'desperate.' Be the cool friend. The one couples want to hang out with because being with each other isn't as fun as it could be with you.